Previous Speakers

Amy S Cannon
beyondbenign USA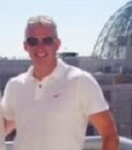 Andrew C Flick
Pfizer Global Research and Development USA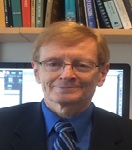 Craig L Hill
Emory University USA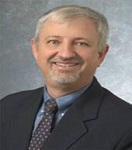 David A Schiraldi
Case Western Reserve University USA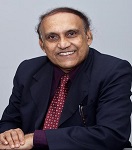 Debes Bhattacharyya
University of Auckland Newzealand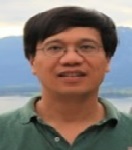 Feng Xu
Merck Research Laboratories USA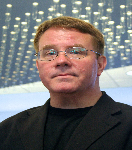 John C Warner
President and Chief Technology Officer Warner Babcock Institute for Green Chemistry USA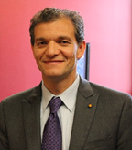 Mahdi-M-Abu-Omar
Purdue University USA
Recommended Global Chemistry Conferences
Asia Pacific & Middle East
Green Chemistry 2018
About Conference Series LLC Ltd
Conference Series LLC Ltd is glad to announce 21st International Conference on Past and Present Research Systems on Green Chemistry, August 27-28, 2018 at Boston, USA. Green Chemistry 2018 will be organized around the theme "Encouraging World Towards Pure Techniques".
Green Chemistry 2018 conference is all about providing a resourceful and knowledgeable ground for the associates in the field of Green Chemistry Research, Green Chemistry Application, and Drug Discovery in the latest generation. As the theme of the conference relates it serves as a global platform to converse concerning the current developments, recent advances, new approaches and future approaches in the field of Chemistry Research. Attempts are to provide a perfect stage to share knowledge and experiences and encourage people to carry out effective researches and works to combat against the Chemistry Research & its application. It is all about Inspiring and get Inspired!! We have research expertise from different parts of the world coming to share their latest research works in the field of Chemistry Research, Chemical Engineering science. And to inspire the young minds we are glad to present a special category - The Young Researcher Forum (YRF).
Global Meeting on Green Chemistry 2018 conference will be organized by Conference Series LLC Ltd which is comprised of 3000+ Global Events with over 600+ Conferences, 1200+ Symposiums and 1200+Workshops on diverse fields of Medical, Pharmaceutical, Clinical, Engineering, Science, Technology and Business. Chemistry Research & Chemistry Science deals with study of basic researches in the field of Chemistry & Chemical Engineering. It involves developing the medicine & cure for dreadful diseases.
Green Chemistry Conference purpose is to fill your head with knowledge you can use: ideas, new trends, amazing ingenuity. Our focus is on sustainable Development and Green Technologies, which we believe are foundational to the success of individual organizations as well as our cities, states, nations and world. Attendees come to Green Chemistry Conference to learn from experts in their community and leave.
Why Boston,USA?
Boston has one of the world's foremost chemistry science and Chemical technology research hubs. According to World Report, from 2007 through 2011, Boston chemical industry has ranked fourth among the 21 industries. Research in chemistry field is moving so fast that today's breakthroughs can easily become tomorrow's has-beens. However the Chemical Industry is still dominated by a few very larger companies that control the import/distribution, retail & manufacturing sectors. The Mark up for chemical industry in Boston is far above the average mark up for chemical industry than any other European countries. Moreover, Most of the Pharmaceutical & Biotech companies are moving into the Boston.
Chemistry Associations throughout the world:
Alpha Chi Sigma (ΑΧΣ)
American Association for Clinical Chemistry
American Chemical Society
American Crystallographic Association
American Institute of Chemical Engineers (AIChE)
American Institute of Chemists(AIC)
American Oil Chemists' Society
American Society of Brewing Chemists
American Society for Mass Spectrometry
Association of Analytical Communities (AOAC International)
Association of Greek Chemists
Belgian Society of Biochemistry and Molecular Biology
Biochemical Society
Canadian Society for Chemical Technology (CSCT)
Canadian Society of Clinical Chemists - (CSCC)
Chemical Abstracts Service (CAS)
Chemical Heritage Foundation (CHF)
Chemical Institute of Canada (CIC)
Chemical Society Located in Taipei (CSLT)
Chemical Society of Japan (CSJ)
Chemical Society of Nigeria (CSN)
Chemical Society of Pakistan
Chemical Society of Peru
Chinese-American Chemical Society
Chinese Chemical Society (Beijing) (CCS)
Chinese Chemical Society (Taipei) (CSLT)
Council for Chemical Research (CCR)
Chemical Research Society of India
Danish Chemical Society
The Electrochemical Society
European Association for Chemical and Molecular Sciences
Faraday Society
Federation of European Biochemical Societies
Gesellschaft Deutscher Chemiker (GDCh)
Hungarian Chemical Society
Indian Chemical Society
Institute of Chemistry, Ceylon (Sri Lanka)
Institute of Chemistry of Ireland
Institution of Chemical Engineers (IChemE)
International Mass Spectrometry Foundation
International Union of Crystallography
International Union of Pure and Applied Chemistry (IUPAC)
Iota Sigma Pi
Iranian Chemists Association
Italian Chemical Society(SCI)
Japan Association for International Chemical Information
The Korean Chemical Society
Laboratory Robotics Interest Group
National Organization for the Professional Advancement of Black Chemists and Chemical Engineers
Norwegian Chemical Society
Pan Africa Chemistry Network
Pancyprian Union of Chemists
Polish Chemical Society
Royal Australian Chemical Institute (RACI)
Royal Netherlands Chemical Society (KNCV)
Royal Society of Chemistry (RSC)
Société Chimique de France
Society of Chemical Industry (SCI)
Society of Chemical Industry (American Section)
Society of Chemical Manufacturers and Affiliates (SOCMA)
Society of Cosmetic Chemists
Swedish Chemical Society
World Association of Theoretical and Computational Chemists
Top Chemistry Universities in Boston,USA:
California Institute of Technology
Massachusetts Institute of Technology
University of California—​Berkeley
Harvard University
Stanford University
University of Illinois—​Urbana-​Champaign
Northwestern University
Scripps Research Institute
University of Wisconsin—​Madison
Columbia University
Cornell University
University of Chicago
University of Texas—​Austin
Yale University
Princeton University
University of California—​Los Angeles
University of Michigan—​Ann Arbor
University of North Carolina—​Chapel Hill
Texas A&M University—​College Station
University of Pennsylvania
Pennsylvania State University—​University Park
Purdue University—​West Lafayette
University of California—​San Diego
Georgia Institute of Technology
Indiana University—​Bloomington
Market Analysis Report
Importance and Scope:
Significance of recent trends reviews the state of the art and aims to determine the significance of green chemistry for advancing productivity in drug discovery. One in particular, fragment-based drug design, stands out as promising major improvements in research productivity. After analysis it proves that chemistry-related approaches and methodologies that drug discovery organizations employ in an effort to increase productivity in early drug discovery. Its key topics considered include New trends in Green Chemistry, Water Remediation, Green Nanotechnology, Green Computing.Various ways of chemistry oriented drug design are also considered, as the complexity and limitations of drug discovery programs that are based on biochemical screens of large compound collections have been major factors in stimulating the growth of this modality.
Green Chemistry provides a unique forum for the publication of innovative research on the development of alternative sustainable technologies. With a wide general appeal, Green Chemistry publishes urgent communications and high quality research papers as well as review articles. The scope of Green Chemistry is based on, but not limited to, the definition proposed. Green chemistry is the utilization of a set of principles that reduces or eliminates the use or generation of hazardous substances in the design, manufacture and application of chemical products. Green Chemistry is at the frontiers of this science and publishes research that attempts to reduce the environmental impact of the chemical enterprise by developing a technology base that is inherently non-toxic to living things and the environment. Green chemistry is the design of chemical products and processes that reduce or eliminate the use and generation of hazardous substances.
This Global meeting will be a multidisciplinary gathering and present major areas such as green chemistry synthesis, catalysis, education and policies. The forum of Research Scientists, Research students and researchers from all corners of the globe, come together to discuss future science. Each session of the meeting will be included with expert lectures, poster and discussions, join us at Boston to design sustainable processes, innovations by which and how these strategies drive new policies, advances the business and human health protection. We are glad to invite you on behalf of organizing committee to join us, where you are the decision maker for future.
Global Market for Green Chemistry
The global market for renewable chemicals is expected to grow from $51.7 billion in 2015 to $85.6 billion by 2020, with a compound annual growth rate (CAGR) of 10.6% for the period of 2015-2020. Renewable alcohols dominated the market with about 40.7% of total sales in 2014, but will likely decrease to 39.1% market share by 2020. Raw materials for renewable chemicals production, which ranked second at a 40.6% market share in 2014, is expected to fall to 35.5% during the forecast period (2015-2020) due to the uptake of alternative feedstock used in the production process. Bio-based organic acids, ketones and aldehydes accounted for the third-biggest market share in 2014, at 8.1%, including some well-known and used chemicals. Market share for this segment should increase to 13.9% by the end year.
Renewable chemicals or bio-based chemicals are obtained from renewable sources such as agricultural waste, organic waste products, biomass, and microorganisms and are used to produce other chemicals. They are used in various applications across different industries such as in food processing, housing, textiles, environment, transportation, hygiene, and pharmaceuticals. Also, the manufacture of surfactants and lubricants, consumer goods, resins, and plastics for environmental purpose use renewable chemicals.
Green Chemistry Market by Region:
The global market for green chemistry, which includes bio based chemicals, renewable feedstock's, green polymers and less-toxic chemical formulations, and is projected to grow from $11 billion in 2015 to nearly $100 billion by 2020.
Similarly, the North American market for "green chemistry" is projected to grow from $3 billion to over $20 billion during the same period, according to Research. The market opportunity is underscored by the growing number of chemical companies reporting that their customers are expressing an interest in sustainable chemistry — rising from 57 percent in 2009 to 62 percent in 2014.
Why to attend Green Chemistry 2018?
Green Chemistry 2018 is the Global event that brings all the international experts, researchers and decision makers both from academic field as well as industry across the world, together to exchange their knowledge, expertise and research innovations, specialty in the area of Chemistry Research. During the passage of the two-day conference, you can avail opportunity to both network and perceive leaders from the global academic and corporate Chemistry research communities.
The main topic will be on aspects such as Green Chemistry Research, Green Chemistry approaches, Chemical Engineering, biochemistry. This is best opportunity to reach the largest Proportions of participants. World Well-known speakers, the most recent techniques, and the newest updates in chemistry research fields, drugs innovations are the hallmarks of this conference.
Green Chemistry Conference are organized with the ambition to give a capitalistic belvedere to researchers, scientists, academicians, pharmaceutical industries, health care professionals, students, to come learn, evolve, discuss, share and get the knack of recent advances & success.

Benefits:
Accepted abstracts will be published in conference souvenir.
Accepted Abstracts will be published in PubMed, MEDLINE, ProQuest, Scopus, Socolar, EBSCO, CAS, Hinari, Index Copernicus, Google Scholar, Scirus, DOAJ indexed journals
Global networking: In transferring and exchanging Ideas
A Unique Opportunity for Advertisers and Sponsors at this International event.
Each abstract will be labeled with a DOI provided by CrossRef
Our online publicity attracts 90000+ users and 160000+ views
Great chance to attend other scientific conferences freely as a delegate at the same venue or five star hotel at Boston.
A Unique Opportunity for Advertisers and Sponsors at this International event:
https://greenchemistry.conferenceseries.com/sponsors.php
Target audiences:
Chemistry Research Students
Chemistry Research Scientists
Chemistry Researchers
Chemistry Research Faculty
Bio Medical Colleges
Chemistry Research Associations and Societies
Chemists
Pharmaceutical Companies
Diagnostics Companies
Medical Instrument Companies
Business Entrepreneurs & Research Institutes working in,
*Chemistry
*Traditional medicine
*Immunology
*Pharmacology
*Biomedical Sciences
*Emergency Medicines
*Physiology
*Medicine
The scientific program includes Keynote & Plenary Talks, Video Presentations, Poster Presentations and E-Posters. Furthermore, oral communications of (post) doctoral junior scientists will be considered. It is the goal of the organizers to make this meeting an event of scientific excellence, attractive to both industrial and academic scientists.
For abstract submission please click https://greenchemistry.conferenceseries.com/abstract-submission.php
For registration click https://greenchemistry.conferenceseries.com/registration.php
You can also mail us your abstract to address
Major Marketing Associations around the Globe:
American Association for Clinical Chemistry
American Chemical Society
American Institute of Chemists (AIC)
American Society of Brewing Chemists
American Society for Mass Spectrometry
Royal Society of Chemistry (RSC)
New Swiss Chemical Society
Syngenta, Hyderabad Area, India
DCTG, Beijing City, China
Oceanus Group Ltd, Singapore
Major Marketing Associations in USA
American Association for Clinical Chemistry
American Chemical Society
American Institute of Chemists(AIC)
American Society of Brewing Chemists
American Society for Mass Spectrometry
Past Conference Report
Green Chemistry 2017
Thanks to all of our wonderful speakers, conference attendees and Ad sponsors, Green Chemistry 2017 Conference was our best ever!
The 4rd International Conference on Past and Present Research Systems of Green Chemistry, hosted by the Conference Series LLC Ltd was held during October 16-18, 2017 at Atlanta, Georgia, USA.
The conference attracted the research community, universities and Green Chemistry associations. 15 different tracks and 85 sessions were designed under the theme "Advances in Continuous Green Chemistry: Back to the Future". All the sessions, poster presentations invigorated the conference.
Green Chemistry 2017 witnessed an amalgamation of peerless speakers who enlightened the crowd with their knowledge and confabulated on various new-fangled topics related to the field of Green Chemistry.

Green Chemistry 2017 Organizing Committee would like to thank the Moderator of the conference, Dr. Mauricio Rostagno, University of Campinas (UNICAMP), Brazil who contributed a lot for the smooth functioning of this event.
Conference Series LLC Ltd would like to convey a warm gratitude to the entire keynote Speakers of Green Chemistry 2017:
William Tumas, National Renewable Energy Laboratory, USA
David A Schiraldi, Case Western Reserve University, USA
Hikmat S Hilal, An-Najah National University, USA
Moinuddin Sarker, Waste Technologies LLC (WTL),USA
M A Martin Luengo, Spanish National Research Council, Spain
Alireza Heidari, California South University USA
Yoshitomi Morizawa, Asahi Glass Co., Ltd, Japan
Wei Zhang , University of Massachusetts
Dave A Pasin, TBF Environmental Technology Inc., British Columbia
Muhammad Usman, Government of Pakistan, Pakistan
Conference Series LLC Ltd is privileged to felicitate Green Chemistry 2017 Organizing Committee and Editorial Board Members of Journal of Organic Chemistry: Current Research, Natural Products Chemistry & Research and Journal of Environmental Analytical Chemistry Plenary Speakers, Chairs of the conference whose support and efforts made the conference to move in the path of success.
We thank all the organizing committee members, participants, attendees, exhibitor and media partners for their generous support without which the conference would not have been possible.
Book mark your dates for "21st International Conference on Past and Present Research Systems of Green Chemistry" which will be held during August 27-28, 2018 at Boston, USA.
Past Reports
Gallery
To Collaborate Scientific Professionals around the World
Conference Date 27-28th August, 2018
For Sponsors & Exhibitors
Supported By
Trends in Green Chemistry
Journal of Medicinal and Organic Chemistry
Journal of Chemistry and Applied Chemical Engineering
Journal of Pharmaceutical Sciences & Emerging Drugs
All accepted abstracts will be published in respective Conference Series LLC LTD International Journals.
Abstracts will be provided with Digital Object Identifier by